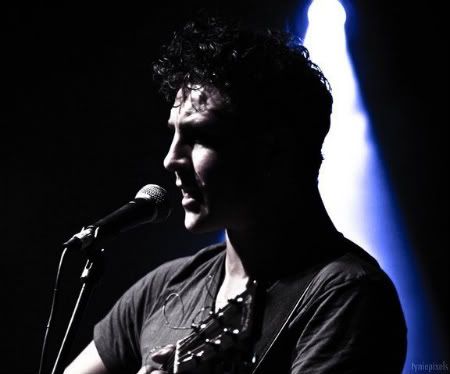 Updated: Additional U.S. and Canadian tour dates have been added along with links to purchase tickets.
Great news for Sam Bradley fans! Sam has announced the following new U.S. tour dates:
04.28.2011 Montreal, Quebec Savoy du Metropolis

04.30.2011 Toronto, Ontario The Drake Hotel

05.01.2011 London, Ontario London Music Hall

05.03.2011 St Catharines, Ontario Mansion House

05.05.2011 New York, NY Joe's Pub Buy

05.06.2011 New York, NY Joe's Pub Buy

05.07.2011 Providence, RI Club Hell Buy

05.08.2011 Buffalo, NY Mohawk Place Buy

05.10.2011 Cleveland Heights, OH Grog Shop Buy

05.11.2011 Newport, KY The Historic Southgate House

05.12.2011 Ferndale, MI The Magic Bag Buy

05.13.2011 Madison, WI The Annex Buy

05.14.2011 Evanston, IL SPACE Buy

05.16.2011 Winnipeg, Manitoba West End Cultural Centre

05.17.2011 Regina, Saskatchewan The Exchange

05.18.2011 Edmonton, Alberta The Haven Social Club

05.19.2011 Calgary, Alberta The Gateway Bar - SAIT Campus

05.21.2011 Vancouver, British Columbia Venue Nightclub

05.22.2011 Portland, OR Star Theater Buy

05.23.2011 San Francisco, CA Cafe Du Nord Buy

05.24.2011 Hermosa Beach, CA Saint Rocke Buy

05.25.2011 San Diego, CA The Casbah View Buy

05.26.2011 Los Angeles, CA The Hotel Cafe View Buy

05.27.2011 Los Angeles, CA The Hotel Cafe View Buy

05.28.2011 Phoenix, AZ The Compound Grill Buy

05.30.2011 Dallas, TX Sons of Hermann Hall Buy

05.31.2011 San Antonio, TX Korova Buy

06.01.2011 Houston, TX Continental Club Buy

06.03.2011 Nashville, TN 3rd & Lindsley Buy

06.04.2011 Atlanta, GA EARL Buy

06.05.2011 Carrboro, NC Cat's Cradle Buy

06.07.2011 Philadelphia, PA World Cafe Live (Upstairs) Buy
If you have the opportunity to see him live, do it! He's an awesome musician!
via
Sam Bradley
| via
@samueltwitt1